10 YEARS
ON MARS
My submission for the 10 Challenge. The image depicts the progress of the first inhabitants of Mars after 10 years.
The crew arrive and live within the two 'Habitats' which are linked directly to their own farms; the greenhouse structures where crops are grown. The structure on the left of the image is the Fuel production plant which extracts and processes gases from the atmosphere to provide O2 / H2O and fuel. The structure in the background is the permanent habitat under construction; A simple barrel vault structure built using martian earth compacted into bricks. The Permanent habitat will allow the crew a much more spacious living and working environment.
---
Powered by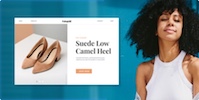 Create your own unique website with customizable templates.